With summer now upon us, our thoughts are turning to sprucing up our yards and gardens to take full advantage of those glorious long, lazy evenings. If you're lucky enough to have a garden, yard or even a balcony, now is the time to think about investing in outdoor furniture and accessories to get your outdoor space looking its best.

Here we've put together a handy guide to the best garden furniture available right now and how it might suit your space.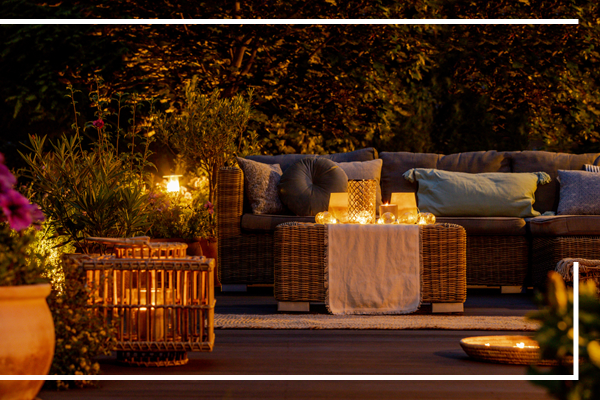 Rattan furniture sets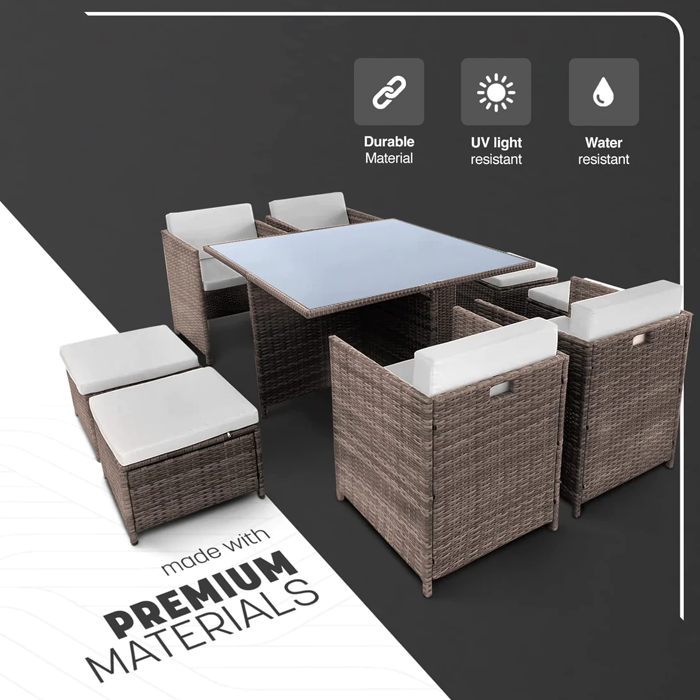 Rattan furniture is a perennial favourite, and our love for rattan furniture sets shows no signs of abating. They come in all shapes and sizes, from bijou two-seater sofas or armchairs to spacious corner units complete with stylish patio tables.

The size of the set you choose will very much depend on the amount of space you have outside. Larger patio areas can easily accommodate multiple seats, so you might choose a corner sofa with a couple of armchairs or footstools and a chic glass-topped patio table big enough to accommodate friends and family. For balconies and smaller yards, love seats or a combination of armchairs and footstools work really well.

Rattan furniture is easy to keep clean and maintain. Most sets come with comfy cushioned seating, which is quick to machine wash, so you can keep your furniture looking its best. If you're thinking of buying rattan furniture, measure up the dimensions of your outdoor space and think about how you might want to use it before you make a decision.

Sun loungers and garden chairs
We're getting used to longer, hotter summers, and for a lot of us, that means catching a few rays. Sun loungers, such as our padded gravity reclining chairs, are perfect for relaxing on lazy days or chilling in the evening, especially if you're lucky enough to have a swimming pool or decked area.

Garden chairs are another incredibly versatile choice, as they can be used either with a separate patio table or positioned elsewhere in the garden depending on how you want to use the space. If you're organising a family barbecue or garden party, garden chairs can be moved around to wherever they are needed to seat guests. They're also small enough to use on balconies if you live in a city and outdoor space is limited.

Because the foot treads on sun loungers and garden chairs are fairly compact, they can also be used on the grass for a period of time. While heavier furniture may flatten the grass with prolonged use, lighter garden furniture such as sun loungers and garden chairs make less of a dent and your lawn should spring back quickly once they're moved.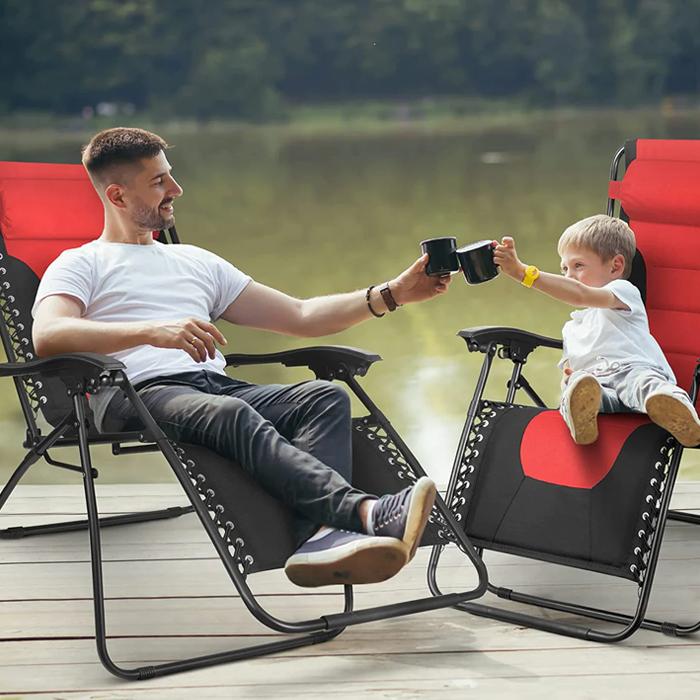 Parasols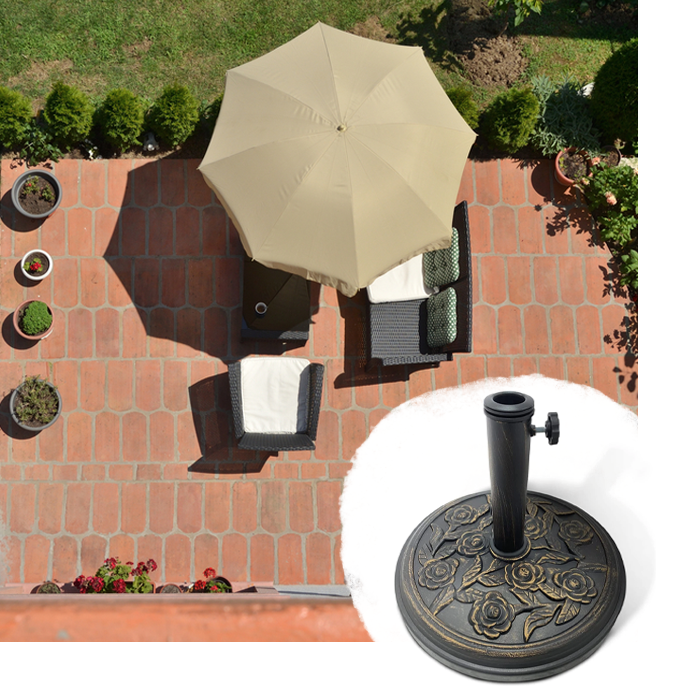 Parasols are another extremely popular choice for the garden, and they can look extremely stylish positioned over sun loungers or patio tables. When you think of parasols, your thoughts might turn to pavement cafes in the south of France or luxurious swimming pools in Italian country villas. Buying a parasol is a great way of adding a touch of style and glamour to your garden, as well as affording you shade during the hottest hours of the day.

Parasols come in a variety of sizes, so think about the dimensions of the furniture or space you wish to shade and choose a parasol with a diameter that is going to be sufficient. One advantage to parasols is that they can usually be collapsed to a compact size for storage, so you can tuck them away safely over the dreary winter months.

Patio Heaters
Not all summer days are hot and sunny, and the evenings can get quite chilly even after the most glorious of days. That's where patio heaters can come in handy. A patio heater can provide sufficient warmth to allow you to sit out long after the sun has gone down, to eke out the last few hours of the day.

Some units can be quite bulky in size and may only be suited to larger patio spaces, although you can now purchase smaller patio heaters and tabletop heaters, which are perfect for yards and balconies. While these don't provide as much warmth as free-standing heaters, they can take the chill off the air and make sitting out all the more pleasant on chilly evenings.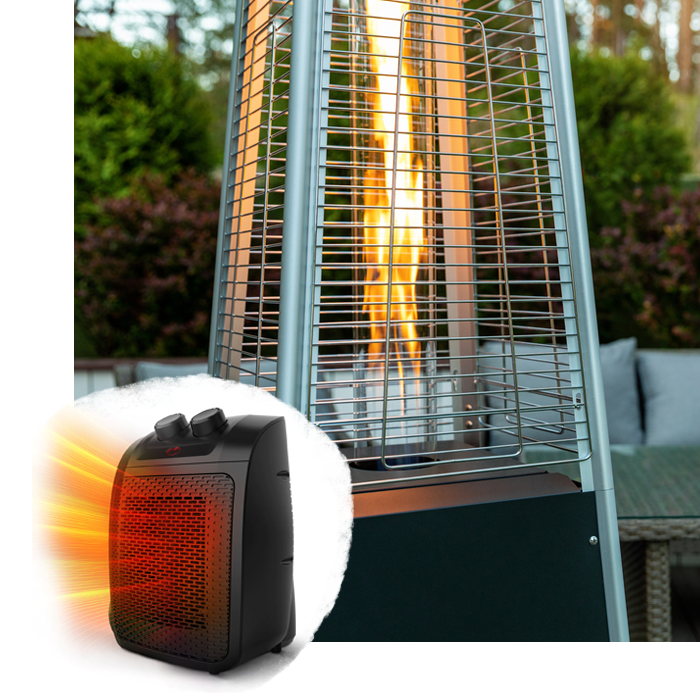 Gazebos
Gazebos are only really suited to larger outdoor spaces, rather than smaller yards and gardens. If you have a big lawned area then gazebos are wonderful for big family gatherings and garden parties, providing shelter if the weather changes and creating a great ambience in your outdoor space. While some people choose to hire them temporarily, you can also buy some stunning gazebos which can be collapsed for storage.

Gazebos can easily be decorated and used for big events including weddings or other family parties, perhaps by adding other homeware accessories such as fairy lights and patio heaters to keep guests warm. They're an incredibly versatile garden accessory and come in a range of sizes, so you can ensure you get a gazebo that is suited to the number of people who are likely to use it.

Outdoor furniture is a brilliant way to inject some personality and character into your garden, however large or small your outdoor space may be.

The trick to choosing the right garden furniture is measuring up your space and ensuring you choose pieces that fit and will work according to how you want to use your outdoor area.

Shop Garden Furniture